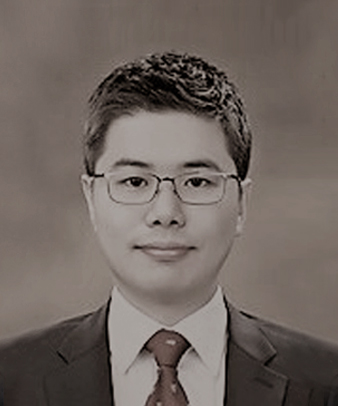 Byeongho Kang
Partner / U.S. Attorney
+82-2-553-0247
bhkang@iphwain.com
Education
Emory University Law School, J.D.
Indiana University Maurer Law School, LL.M.
Kyung Hee University, LL.B.
Seoul Cyber University, B.S., Computer Engineering
Experience
Klaus Kang Law Office, Attorney at Law
Korea Expressway Corporation, IP Legal Department
Korea Invention Promotion Association (KIPA), Senior Staff
Publications & Activities
American Bar Association
District of Columbia Bar Association
Statutory Bar on Registration of Disparaging Trademarks, Emory Law, 2017
Constitutional Court of Korea, Foreign Legal Reporter
Evaluation Commitee member for R&D support project of Innopolis Foundation
Advisory Board member of Korea University of Technology and Education
Byeongho is a Partner at the Hwain IP Law Group. His experience includes representing and consulting clients across numerous industries, including fashion and apparel, cosmetic, chemical purification, media and entertainment, among others.
Since 2010, he has a wide range of education and experiences in IP and foreign legal affairs in public institutions, corporations, and law firms. He also has experience with a variety of project and contract types including NDA, investment. sales, agency, IP assignment, etc.
Byeongho frequently writes about a variety of IP and legal issues. Recent topics have included US and Korea's statutory bar on registration of trademark, copyright dispute in the UK, and US and Korea's marriage immigration system.
Patent
IP Transactions & Litigation